There are many resources within our community and extended area that are available.
These organizations and ministries specialize in helping meet specific practical needs. 
Are you having thoughts about hurting yourself or someone else?
Get help right away. If you're in a life-threatening situation, call 911 immediately.
Getting help for mental hygiene conditions can help prevent suicide. 
Suicide Prevention
Suicide Hotline (NATIONWIDE)
www.988Lifeline.org
1-800-273-8255 (or) SMS 988
Text BRAVE to Crisis Text @ 741741
Suicide Hotline Northeast OH
Mahoning & Trumbull Co 330-747-2696
Columbiana Co. 330-424-7767
East Palenstine, Sebring, Beloit Co. 800-427-3606
Ashtabula Mental Health Hotline 800-577-7849
Alive Inc
Sexual assault/rape crisis hotline
740-512-6092
Jefferson Behavioral Health
3200 Johnson Rd
Steubenville, OH 43952
740-480-2504 (or) www.TheHealthNexus.org
Mon-Fri 8am-6pm
Upper Ohio Valley Sexual Assault Help Center
Wheeling, WV
304-234-1783
Mon-Fri 8am-4pm
Healthways
501 Dollars Way
Weirton, WV 26062
JCPRB.org
304-723-5440
Mon-Wed; Fri 8:30am-5pm
Thur 8:30am-8pm
Jefferson Co Prevention & Recovery Board
524 Madison Ave
Steubenville, OH 43952
740-282-1300
Mon-Fri 8am-4:30pm
Lighthouse Counseling & Meditation Services
320 Market St
Steubenville, OH 43952
www.LightHouseOH.com
740-314-5339
Mon-Fri 8am-4pm
Miracles Happen
201 Edgington In
Wheeling WV 26003
304-242-0217
Mon-Thur 8:30am-5pm
Northwood Health Systems
353 American Way
Weirton, WV 26062
www.NorthwoodHealth.com
304-217-3050
24/7
Trinity Acute Inpatient Rehabilitation
380 Summit Ave
Steubenville, OH 43952
www.TrinityHealth.com
740-264-8025
Mon-Fri 8am-4:30pm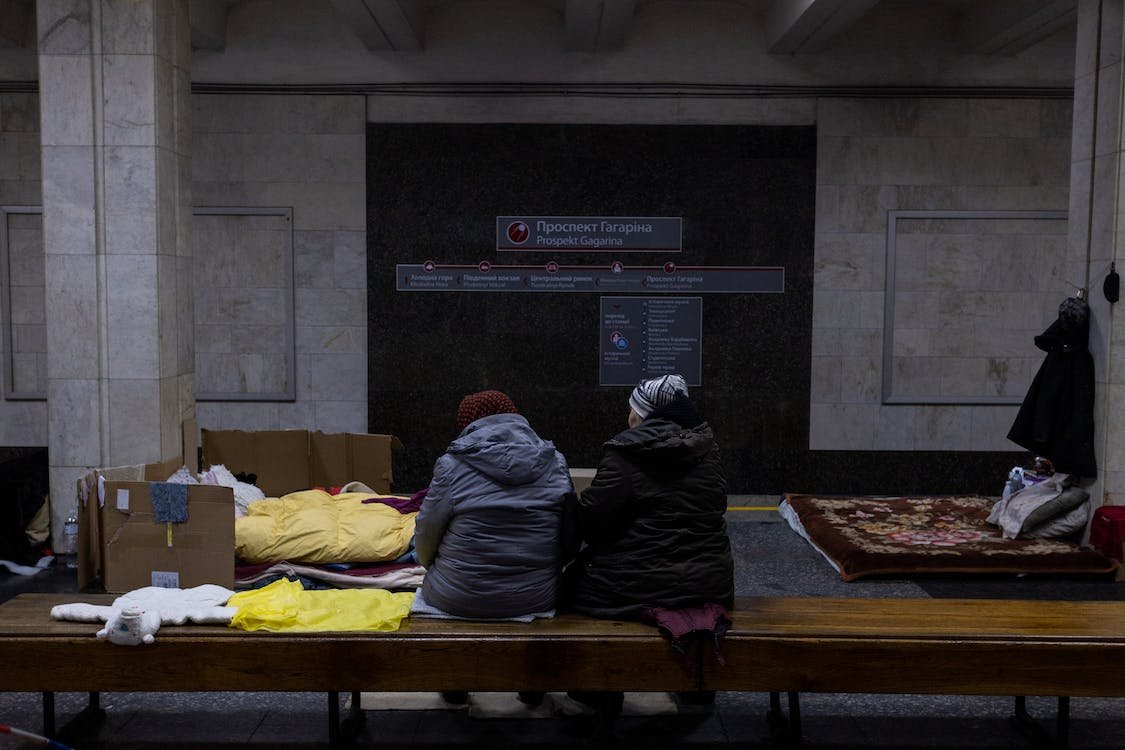 Housing Authority of Wheeling
11 Community St
Wheeling, WV 26003
www.WheelingWV-PHA.org
304-242-4447
Mon-Tues 8am-4:30pm
Wed-Fri Open 24/7
Housing for Homeless
740 6th St Ave N
Steubenville, OH 43952
740-284-1400
Jefferson County CAC
114 N 4th St #114
Steubenville, OH 43952
740-282-0971
Mon-Fri 8:30am-4:30pm
Jefferson Metro Housing Authority
815 6th Ave N #100
Steubenville, OH 43952
740-282-0994 (Or) 740-283-7962
Mon-Fri  8am-4pm
Salvation Army
401 Comm St
Wellsburg, WV 26070
304-737-0071
Mon-Fri  9am-5pm
Weirton Housing Resources
200 Municipal Plaza
Weirton, WV 26062
304-797-8516
Samaritan House for Children
1050 Eoff St
Wheeling, WV 26003
304-233-2480
Open 24/7
Urban Mission Homeless Shelter
142 N 6th St
Steubenville, OH 43952
www.UrbanMission.org
740-283-1621
Veteran Assistance:
Veteran Caregiver Support
1-855-260-3274
Open 24/7
Dial 988 & Press 1
Text 838255
www.VeteransCrisisLine.net
National Call Center for Homeless Veterans
877-424-3838
Open 24/7
Women Veterans Call Center
855-829-6636
Open 24/7
Emergency Food:
Urban Mission Food Warehouse
311 N 6th St
Steubenville, OH 43952
740-282-8010
Mon-Tues; Thur-Fri  9am-4pm
Wed 9am-6pm
Urban Mission
142 N 6th St
Steubenville, OH 43952
*Mon-Wed HOT MEAL (to go) 12pm-1pm*
Urban Mission
301 N 5th St
Steubenville, OH 43952
*Sat. HOT MEAL (to go) 12pm-1pm
www.FreeFood.org
www.FoodPantries.org
NAP (Supplemental Nutrition Assistance Program):
(SNAP) Brooke Co DHHR Office
100 Municipal Plaza #600
Weirton, WV 26062
304-794-3060
Mon-Fri 8:30am-5pm
(SNAP) Health & Human Resources Dept
69 16th St
Wheeling, WV 26003
304-232-4411
Mon-Fri 8:30am-5pm
(SNAP) Jefferson Job & Family Services
125 S 5th St
Steubenville, OH 43952
740-282-0961
Mon-Fri 8am-4pm
Catholic Charities West Virginia
2000 Main St
Wheeling, WV 26003
304-905-9860
Mon-Fri 8:30am-4:30pm
Catholic Community Services
822 Main St
Follansbee, WV 26037
304-527-0103
Mon-Fri 8am-4pm
Community Bread Basket Food Pantry
3501 West St
Weirton, WV 26062
304-748-7595
Fri 8am-11:30am
Food Pantry—-Holy Family
1300 Charles St
Wellsburg, WV 26070
304-670-8808
House of the Carpenter
2000 S Front St
Wheeling, WV 26003
304-233-4640
Mon; Wed-Fri 9am-3pm
Tues 8am-6pm
Jefferson County CAC
114 N 4th St #114
Steubenville, OH 43952
740-282-0971
Mon-Fri 8:30am-4:30pm
Salvation Army
325 N 4th St
Steubenville, OH 43952
740-282-5121
Tues-Fri 9am-4pm
Sun 10:15am-12pm
Salvation Army
794 Cove Rd
Weirton, WV 26062
304-748-4310
Tues-Sat 10am-3pm
Salvation Army
401 Commerce St
Wellsburg, WV 26070
304-737-0071
Mon-Fri 9am-5pm
St Paul's Church of Steubenville
415 Adams St
Steubenville, OH 43952
740-282-5366
Thur 12pm-2pm *Hot meals are offered*
Urban Missionary Ministries Food Distribution Center
301 N 5th St
Steubenville, OH 43952
740-282-8010
Weirton United Way Inc
3970 Main St
Weirton, WV
304-748-7213
Utility Assistance:
Relief Benefits
www.ReliefBenefits.com
Catholic Charities of West Virginia
2000 Main St
Wheeling, WV 26003
304-905-9860
Mon-Fri 8:30am-4:30pm
Catholic Diocese of Steubenville
422 Washingtonp St
Steubenville, OH 43952
740-282-3631
Mon-Fri 9am-4pm
Greater Wheeling Coalition for the Homeless
84 15th St
Wheeling, WV 26003
www.WheelingHomeless.org
304-232-6105
Mon-Fri 9am-5pm
House of the Carpenter
2000 S Front St
Wheeling, WV 26003
304-233-4640
Mon; Wed-Fri 9am-3pm
Tues 8am-6pm
Jefferson Co CAC
114 N 4th St #114
Steubenville, OH 43952
740-282-0971
Mon-Fri 8:30am-4:30pm
Salvation Army
325 N 4th St
Steubenville, OH 43952
740-282-5121
Tue-Fri 9am-12pm ; 12:30pm-12pm
Sun 10:15am-12pm
Salvation Army Church
3333 Eoff St
Wheeling, WV 26003
304-233-4413
Mon-Sat 10am-5pm
Salvation Army
401 Comm St
Wellsburg, WV 26070
304-748-4310
Mon-Fri 9am-5pm
Urban Mission Ministries
311 N 6th St
Steubenville, OH 43952
740-282-8010
Mon-Fri 8am-4pm
Weirton United Way
3970 Main St
Weirton, WV 26062
304-748-7213
YOUTH ASSISTANCE:
A Child's Place CASA LTD
720 Charles St
Wellsburg, WV 26079
304-737-4444
Bureau for Children & Families
(Report child abuse) 800-352-6513 24/7
DHHR.WV.gov (or) www.HandleWithCarewvWV.org
National Adolescent Suicide Hotline
800-621-4000 (or) 800-273-TALK 24/7
www.988LIFELINE.org
Teen Health Questions
888-711-TEEN